At 1% Checks Cashed 1%, we'll happily cash your economic stimulus / coronavirus checks for the lowest rates you'll find in Phoenix, Glendale, and Avondale.  We've been cashing checks from government institutions for well over a decade, and are the check cashing location that's going to have you in and out the fastest.  All it takes is an ID, and your economic stimulus check, and we'll put cash right into your hand.  If you've any questions about our process, feel free to use our live chat at the bottom of the screen and one of our associates can get you your cash.
Low Rates Every Single Day
We pride ourselves on having the lowest rates in all of Phoenix and Glendale, Arizona you'll find.  At only 1% plus $1.00, you'll be hard pressed to find cheaper rates for cashing your economic stimulus check.  This means for the minimum $1200 stimulus check, you'll only pay $13 to get it cashed.  With rates that low, you'll have plenty of money to cover your bills plus whatever other essentials you need.
No matter if your stimulus check is higher than $1200, our rates stay the same so don't worry about that at all!  From $1200 up to $3900, our rates will always be 1% plus $1.00.  All of our customers leave our store with the maximum amount of cash in hand!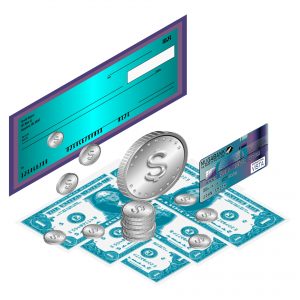 Minimum Requirements to Cash Your Government Check
To cash government checks, our requirements are next to nothing.  All you need to turn that check into cash is a valid government ID card that matches your stimulus check, and we can send you on your way.  With hard times ahead of us, 1% Checks Cashed 1% in Glendale wants to help.  We can work with other forms of identification as well, just use our live chat and we'll evaluate your options.
Since these are government economic stimulus checks, we can make the check cashing process as easy and as painless as ever.  Phoenix, Glendale, Avondale, or even Goodyear – we can turn your stimulus / coronavirus checks into cash!