We Cash All Types of Checks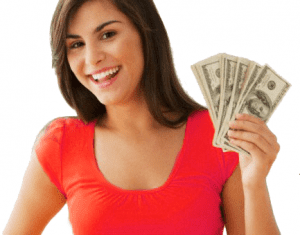 1% Checks Cashed 1% offers the lowest rates on check cashing.  We offer check cashing for all of the following:
Paychecks
Insurance Payments
Money Orders
Personal Checks
Tax Refunds
Business Checks
Settlement Receipts
Inheritance Payments
Or, even Lottery Winnings!
For all your check cashing needs we're the only one you should turn to.  We've been serving the Glendale area for over a decade and have no intentions to stop.  With the lowest rates that you're going to find in the Greater Phoenix area, we can cash any check that you might have without even making a dent in the total check amount.
We're also cashing economic stimulus checks at the same low rates we cash other checks!  Come in and cash your stimulus check now.
The LOWEST Rates Anywhere
Our rates are incredibly low to better serve our customers.  We charge 1% plus $1.00 for our cashing services which is practically free as far as we're concerned! So long as you have valid ID, the rate is always the same. Typically, we need a valid ID to cash most checks however we can certainly make exceptions and substitute other kinds of documents to get you the cash that you need.  There's no limit on the amount of a check that we'll cash, anywhere from $100 to $100,000, just stop on in and we'll take care of you!  We can work with any and all situations, any and all kinds of checks, and any and all kinds of people.  If you need to get your check cashed, we'll happily provide the services that many other lenders are simply afraid to, just give us a call or come visit us in person!
We also don't charge more even if you have extenuating circumstances.  No matter what kind of situation might be wrapped around your legal document, we can still help you in most situations.  When other cashing businesses will simply turn you away due to not having appropriate identification or something of the sort, our Glendale location simply will not.  We're here to get you the fast cash you need without having to wait , so reach out to us today and we can get you that cash the exact same day.
Visit Our Location TODAY
If you are a new customer, or an old customer, we welcome you to our store. Always the same rate, always the lowest rate. 1% Checks Cashed 1% – the name to know when you need your cash and you need it fast.
Our location is in Glendale at:
5270 N. 59th Ave. Ste 5,
Glendale, Arizona 85301
623-842-2610
Visit today, we're always happy to help, and we can help you get the immediate cash you need in minutes!