Check Cashing
We Cash All Types of Checks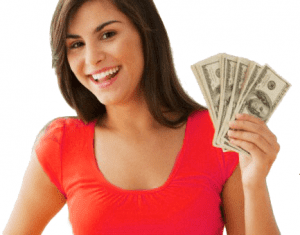 1% Checks Cashed 1% offers the lowest rates on check cashing.  We offer check cashing for the following check types:
Payroll Checks
Insurance Checks
Money Orders
Personal Checks
Tax Refund Checks
Business Checks
Settlement Checks
Inheritance Checks
Or, even Lottery Winnings!
If you need Check Cashing, we are the place.  We are specialists in cashing checks. Cashing checks is our primary business unlike a lot of those other guys who seem to do everything and anything, but then cash a few checks on the side. With other check cashing companies there is a lot of confusion over the rate that they charge.
The LOWEST Rates Anywhere
1% Checks Cashed 1% charges 1% plus $1.00 to cash your check. So long as you have valid ID, the rate is always the same. (Lose your ID, and we might be able to cash your check without ID too, but it costs a bit more). There is no limit to the size of the check which we will cash. It doesn't matter what kind of a check you have. We are here to help you. We have cashed checks as large over $100,000 on several occasions, but we are most happy when customers return again and again.
When you need check cashing, we are able to offer you cash for your check, and if you desire we are also able to offer pre-paid debit cards, western union, or money orders as change for the check that you have cashed.
Visit Any of Our Locations
All of our stores are linked together, so that you can cash your check at any of our locations. Unlike a lot of check cashing companies, we encourage you to go from store to store. Every store has all of your check cashing history.
If you are a new customer, or an old customer, we welcome you to our store. Always the same rate, always the lowest rate. 1% Checks Cashed 1% – the name to know when you need check cashing.